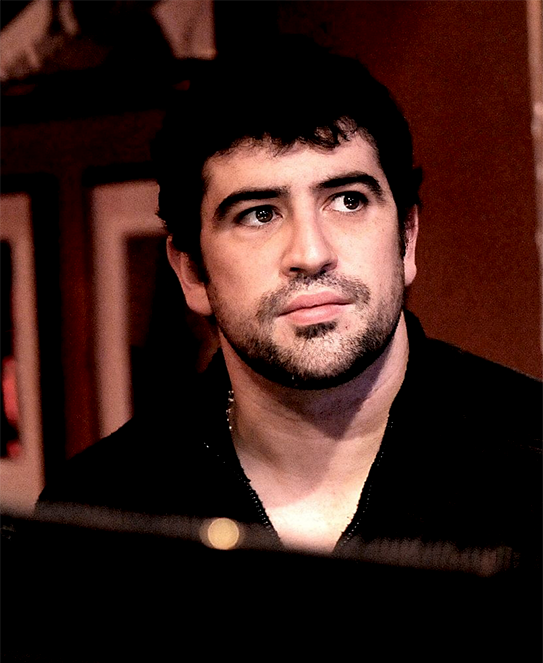 Coming from a family of artists, he grew up between music and theatre. After classical studies at the conservatory of Le Havre, Julien Agazar met Jean-Pierre Como (pianist of the group SIXUN) who introduced him to jazz.
He then attended the EDIM directed by Daniel Beaussier and, on the advice of Louis Winsberg, left to study at the Lycée de Sèvres (music section).
He starts performing in Parisian clubs with his Trio, while occasionally producing remixes for the DMC (Electro) label with DJs Tom and Jerry Bouthier.
After multiple experiences arranging choirs and orchestras, and composing for several collections of library music (Koka Media, Gum), Julien Agazar crossed paths with Manu Dibango for whom he became pianist and musical director for more than eighteen years.
He has accompanied French and international artists such as Manu Dibango, Richard Gotainer, Asa, Keziah Jones, Cunnie Williams, Oumou Sangare, Jad Wio, Michel Fugain, Mayra Andrade, Calypso Rose, Ayo, Maceo Parker, Ana Tijoux... to name but a few.
For more than ten years, he has been composing for pictures. Especially for television with the series Duel en Ville (P. Chaumeil - France 3) or the documentary Floris (J. Kalimunda - TV5 Monde).
But also for digital (Culture Club - C. Robb) or advertising (M6 mobile - La Vache qui Rit). He also composes for the theatre Eby and La Petite au Bois Dormant (S. Mesguich) or Aujourd'hui c'est Ferrier (J. Ferrier).